Open Wednesday to Saturday from 6:00pm
Whether you're getting down to business, wining and dining clients or simply looking for a unique event experience, QT Melbourne has a range of boutique spaces, function rooms and packages to get it done in style.
If it's a designer dinner with a difference you're hungry for, then book a slice of our Euro bistro-inspired foodie heaven – Pascale Bar & Grill. For those wanting to lock down the entire space, seated dinner events of up to 50 guests are available upon request.
In a city swarming with meeting spaces, add some QT spice to the agenda to keep things interesting!Meetings at QT Melbourne are sophisticated and delicious affairs where the best of modern technology meets art and design, with your comfort being the ultimate goal.
The Barclay and Paramount Rooms are the setting for the ultimate in private dining parties within the splendor of QT Melbourne. Enjoy intimate dining in a relaxed sophisticated setting for groups of 10 – 36 people.
Perched on the first floor of QT Melbourne, two new Private dining rooms are currently under construction. Keeping in line with the historical realm of QT Melbourne, the new dining spaces have been named King and Union reflecting the theatrical context of QT Hotels and Resorts.
From an intimate dinner with friends to an exclusive business lunch, these private dining rooms are elegant and ambient.
VENUES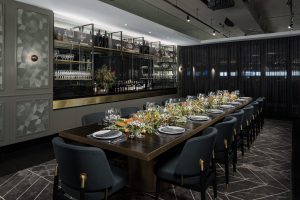 King
For groups of up to 20
Hold court in King private dining room and event space, with service and dining fit to delight your entourage. King is styled in keeping with our renowned Pascale Bar & Grill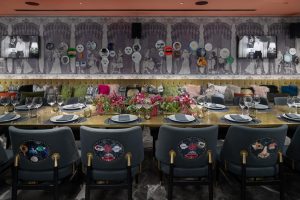 Union
For groups of up to 24 seated and 40 cocktail
Equally at home in business or casual, events at Union can take advantage of state of the art technology, or simply drift into relaxed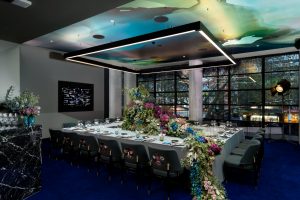 Barclay
For groups of up to 36 seated or 60 cocktail
Awash in natural light, this sophisticated space is perfect for all milestone celebrations. Think tailored dining with wines to match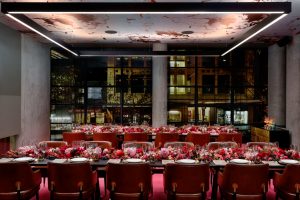 Paramount
For groups of up to 36 seated or 60 cocktail
The gorgeous Paramount Room is the perfect venue for a decadent dining space where you can enjoy a first class feast,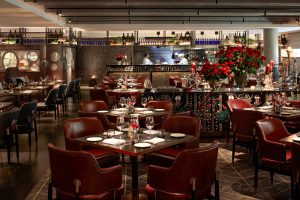 Pascale Grill
For groups of up to 70 seated guests
Staying true to QT's energetic and playful style, Pascale Restaurant couples the freshest and finest ingredients with a commitment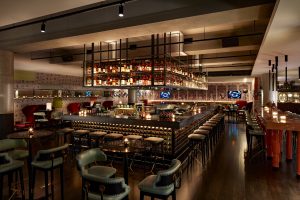 Bar 133
For groups of up to 50
Tucked alongside Pascale, a cocktail bar with a moody interior and bartenders who know exactly how you like to drink.